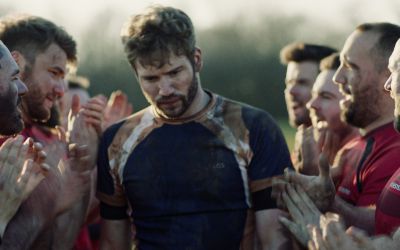 26
April
Cinema Massimo - Sala Cabiria
09:00:PM
Attending: Festival's sponsor Barbara Bouchet, ConiglioViola, Lover FF's director Vladimir Luxuria. All heckled by Karma B
Attending:
Matt Carter, director of In from the Side,
Alexander Lincoln, Alexander King, Ivan Comisso, performers in In from the Side
,
Fabiano Tagarelli, directors of Applausi, Pietro Sportelli, cinomatographer and producer of Applausi
Buy
Info
APPLAUSI
by Alex D'Antona, Fabiano Tagarelli
Country: Italy, Year: 2021, Duration: 2'
One hundred seconds of faces and dramatic stories follow each other to the rhythm of the indecent applause of the session of the Italian Senate, in which a handful of unworthy congressmen blocked a long awaited bill for equal rights, coarsely celebrating their so-called victory.
IN FROM THE SIDE
by Matt Carter
Country: UK, Year: 2022, Duration: 134'
The world of gay rugby seen from the inside: the beauty, the strenght, the affections, the adventures of two rugby players, who contravene the main rule of not falling in love with a teammate. Tiredness, sweat and mud intersect with the passion of lovers and with personal and team problems. Magnetic performances, and a direction very attentive to the realism of this sport. Heavy drinking and heavy jokes are part of the team's way of being, but these massive athletes soon reveal their vulnerabilities. You may not love rugby, but you can't help but love these men.