The juries
of the festival
All the Lovers
– International Features Competition
The International Features Competition Jury, presieded over and coordinated by Brian Robinson, made up of students from DAMS, Torino (Giorgia Andrea Bergamasco, Marta Camana, Luca Delpiano, Davide Gravina e Denis Previtera) will assign the Award, for a total of 1000 euros, to the best feature film.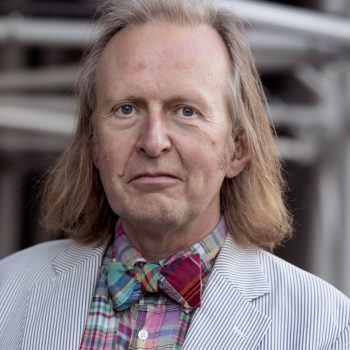 Brian Robinson
International Features Competition tutor
Brian Robinson joined the British Film Institute's press office in 1987, and worked with this prestigious institution for 30 years. Since the second half of the 1990s he has been programming for the National Film Theatre and the BFI Flare: London LGBTQIA+ Film Festival, for whom he produced the DVD reissue of Pink Narcissus and the documentary The Erotic Films of Peter de Rome. He is a jury member for the most important international film festivals (including Berlin, San Francisco Frameline, Cannes and Venice) and writes about cinema for magazines like 'The Guardian', 'Attitude', 'Sight & Sound' and 'Square Peg'. He is also a member of the British Academy of Film and Television Arts, and the Conféderation des Cinémas d'arte et d'essai.
Real Lovers
– International Documentary Competition
The International Documentary Competition Jury, presieded over and coordinated by Bohdan Zhuk, made up of students from DAMS, Torino (Lucrezia Bariselli, Jessica Barillaro Elisa Pozzobon, Marco Di Pasquale e Silvia De Gattis), will award the best documentary with a 500 euros prize.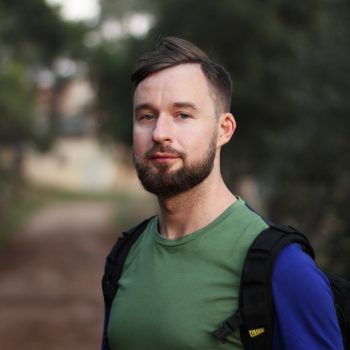 Bohdan Zhuk
International Documentary Competition tutor
Bohdan Zhuk, journalist, radio host and translator, has been working since 2014 at the Molodist Kyiv International Film Festival, the most important Ukrainian film festival. He is a member of the jury for various film categories, including Sunny Bunny, the LGBTQI+ themed programme of the event. Bohdan also organizes events and screenings throughout Europe to take his country's cinema abroad: over the years the festivals he has collaborated with include Encounters, in the UK, BEAST International Film Festival, in Portugal, and Jugendfilmtage, in Switzerland.
Future Lovers
– International Shorts Competition
The International Shorts Competition Jury, presieded over and coordinated by Tiina Teras, and with Romeo Gjokaj, Adele Betti, Fabio Pasquariello, Enrico Nicolosi e Valentina Testa , will award the best short with a 500 euros prize.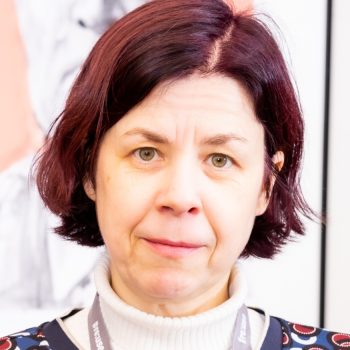 Tiina Teras
International Shorts Competition tutor
Tiina Teras' career began about 30 years ago, when she began working as an experimental cinema programmer and distributor. She was a selector for the Tallinn Black Nights Film Festival for 11 years. In 2016, she joined the distribution company A-One Films Estonia. In 2017, together with other activists, she launched Festheart, Estonia's first LGBTQI+-themed festival which takes place in Rakvere. Tiina is head of programming for this event. Over the years she has contributed with her work to the organization of cinema events in both Estonia and Finland.
Torino Pride
Award
Torino Pride Committee with Amici e Amiche della Cultura e Festival del Cinema LGBT association, will assign a 800 euros award to the movie that truly depicts the exchange of sense within different generations, embracing new identity instances.
Giò Stajano
Award
The Festival, from an idea of writer Willy Vaira and Claudio Carossa, dedicates an award to the memory of Giò Stajano, one of the most significant, but underestimated, figures of the LGBTQI Italian culture. The award consists of the amount of 500 euro, that will be donated to the film, chosen among all the sections of the program, seletected by the selection committee of the Festival and by Willy Vaira.
Young Lovers Jury
Young Lovers Award - Matthew Shepard
Forever Young Jury, presieded over and coordinated by Walter Revello, Libere Gabbie's chairperson, and made up by Davide Rubinetto, Marco Calderano, Martina Braconaro, Matilde Bolla, Paolo Tomassone e Sara Scalera will award, with the pictorial work "Uno spazio vuoto" ("An empty space" / "חלל ריק") by the israeli artist Yizhack Levi Cohen, a title selected among the International Feature Competition.