The juries
of the festival
All the Lovers
– International Features Competition
The International Features Competition Jury, presieded over and coordinated by Costantino della Gheradesca, made up of students from DAMS, Torino (Jessica Tripodi, Davide Tiberga, Michelangelo Morello, Yulia Neproshina) will assign the Ottavio Mai Award, for a total of 1000 euros, to the best feature film.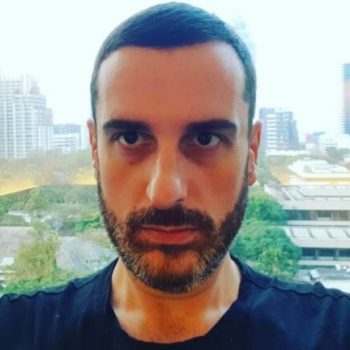 Costantino della Gherardesca
International Features Competition tutor
Born in 1977 in Rome, he studied philosophy at King's College, London. Later he focused on journalism and television. He wrote for "L'Indipendente", Dagospia.it, "Rolling Stone", "Il Foglio", Vogue.it and "Vice". On tv he hosted "Pechino Express", "Le spose di Costantino", "Apri e vinci", and he partook, among the others, to "Chiambretti c'è", "Markette", "Chiambretti Night", "Ciao Darwin" and "Il Cantante mascherato". Currently he presents the podcasts "Artefatti" e "Le Radici dell'Orgoglio".
Real Lovers
– International Documentary Competition
The International Documentary Competition Jury, presieded over and coordinated by Adele Tulli, made up of students from DAMS, Torino (Matteo Masi, Cristian Cerutti, Giulia Seccia, Chiara Iurlaro), will award the best documentary with a 500 euros prize, offered by UCCA, ARCI TORINO and ALTERA, plus a distribution option for the winner.
Adele Tulli
International Documentary Competition tutor
Born in 1982, she studied at University of Roehampton, Londra, completing a Ph.D master on the subversive power of feminist and queer cinema. Her movies, that attended the most important international festivals, were selected multiple times at Lovers FF, with very successful outcomes: in 2011 Adele won the Best Documentary Award for 365 Without 377, and, in 2019, for Normal. In 2014, she received the Special Mention for Rebel Menopause.
Future Lovers
– International Shorts Competition
The International Shorts Competition Jury, presieded over and coordinated by Francesco Foschini, made up of students from Scuola Holden, Torino (Matteo Di Lizia, Giulio Arras, Cecilia Bardini, Irene Filippi), will award the best short with the Fotogrammi Sovversivi prize, sponsored by Sicurezza e Lavoro with 300 euros.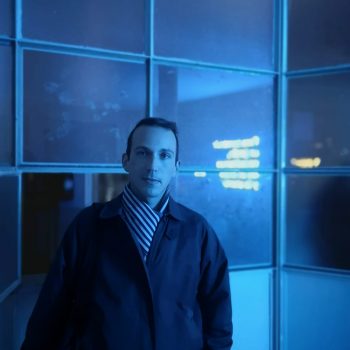 Francesco Foschini
International Shorts Competition tutor
Film critic and programmer at MiX – Festival Internazionale di Cinema LGBT+ e Cultura Queer, was involved in editorial projects promoted by Milano Film Network and Biennale di Venezia, holding collaborations with "Alias"/"Il Manifesto", "Film Tv", Taxidrivers.it, "Sentieri selvaggi".
Torino Pride
Award
Torino Pride Committee will assign a 800 euros award to the movie that truly depicts the exchange of sense within different generations, embracing new identity instances. Jurors will be: Giziana Vetrano, Gigi Malaroda, Angela Mazzoccoli, Stefania Basso, Tosca Cellini.
Giò Stajano
Award
The Festival, from an idea of writer Willy Vaira and Claudio Carossa, dedicates an award to the memory of Giò Stajano, one of the most significant, but underestimated, figures of the LGBTQI Italian culture. The award consists of the amount of 500 euro, that will be donated to the film, chosen among all the sections of the program, seletected by the selection committee of the Festival and by Willy Vaira.
Yung Lovers Jury
Matthew Sheppard Award
Young Lovers Jury – Matthew Sheppard Award, presieded over and coordinated by Walter Revello, Babi's chairperson, and made up by five students (Alice Viscogliosi, Marta Rabellino, Martina Braconaro, Miriam Mussone, Noemi Mussone) will award, with the pictorial work Matthew by Andrea Sanfilippo, a title selected among the International Feature Competition,